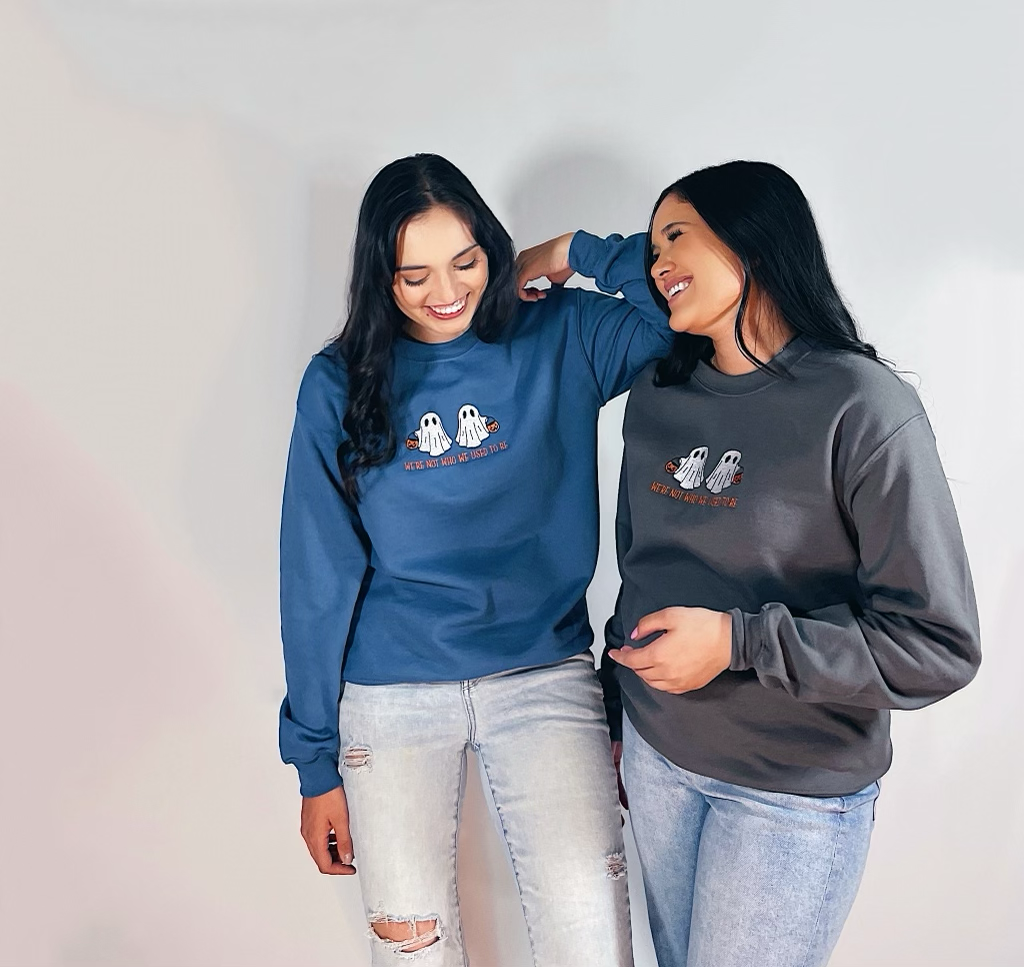 We are two sister-in-laws from Texas who found a passion for creating custom embroidered apparel and handmade stickers a few years ago. Our goal has always been to center our brand around kindness and positivity to remind you to be kind to yourself and to others on a daily basis. We absolutely love what we do and we are so happy you are on this journey with us. Thank you so much for choosing to support our small business.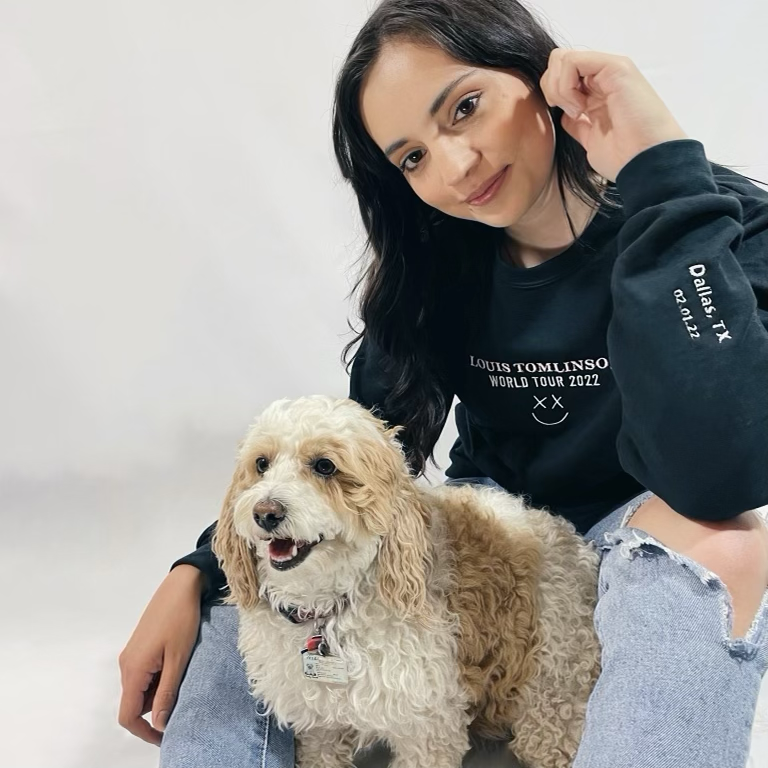 About Micayla
Micayla handles the embroidery/apparel portion of the shop. Outside of the shop she enjoys spending her time with her dog Bucky and watching Friends!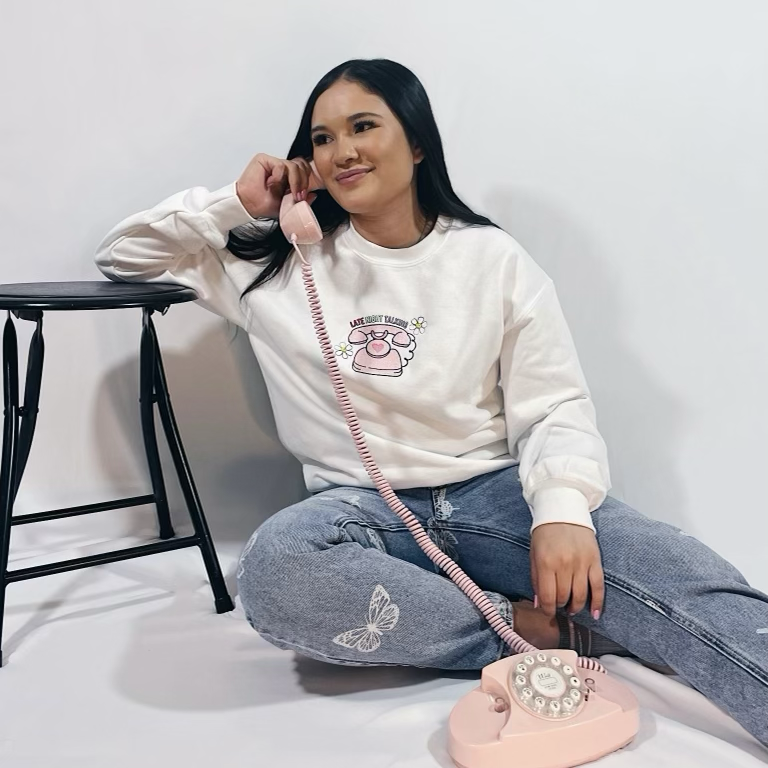 About Belle
Belle handles the design aspect of the shop by bringing all of our designs for both apparel and stationery to life. Outside of Kind Line, she spends her time being a wonderful wife and a mother to her precious baby boy.